(c) 2007-2023 Last updated March 14, 2023

To foster, promote and encourage all residents within the FNHA boundaries (Barker's Point, Devon, Douglas, Marysville, Lower St. Mary's and Nashwaaksis) to actively pursue the celebrating, collecting, identifying and recording of the history of the area as represented by individuals, families, places, objects, photographs, books, buildings, places of business, cemeteries,mechanical equipment,recreational/sport facilities, and natural features.

Welcome to the website of the Fredericton North Heritage Association, Inc. (FNHA), which was formed in 2007 to honour the rich heritage of the northside of Fredericton, New Brunswick, Canada.

A few of our FAVOURITE LINKS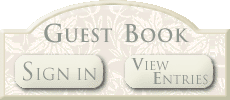 Rafting on the Douglas Boom

The aims and objectives of FNHA:

  59 Ashfield Street, Fredericton NB E3A 3E9 

The link below leads to information on five previous editions of the FNHA journal:

Robert McNeil has copies of the 2018 and 2020 issues of the FNHA journal available. They can be bought for $5 each. He can be phoned at 472-9757. The 2022 FNHA journal is now available at the Jean Coutu store, Devon Plaza at a cost of $10. 

FNHA member Fred White with March 2023 speaker Marion Beyea.