(c) 2007-2014  Last updated October 15, 2014

To foster, promote and encourage all residents within the FNHA boundaries (Barker's Point, Devon, Douglas, Marysville, Lower St. Mary's and Nashwaaksis) to actively pursue the celebrating, collecting, identifying and recording of the history of the area as represented by individuals, families, places, objects, photographs, books, buildings, places of business, cemeteries,mechanical equipment,recreational/sport facilities, and natural features.

Welcome to the website of the Fredericton North Heritage Association (FNHA), which was formed in 2007 to honour the rich heritage of the northside of Fredericton, New Brunswick, Canada.

A few of our FAVOURITE LINKS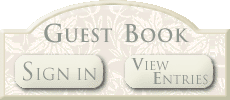 Rafting on the Douglas Boom

The aims and objectives of FNHA:

  50 Ashfield Street, Fredericton NB E3A 3E9 

Former Fredericton Mayor Elbridge Wilkins with FNHA member Judy Bird. Mayor Wilkins was the featured speaker at the October FNHA meeting. He spoke on growing up in Nashwaaksis and about events in his years as Mayor of Fredericton.

      2012 and 2013 FNHA                Journals for sale 

Our 2012 and 2013 journals are now on sale for $5 each. Featuring in the 2012 journal are articles on: the McFarlane  Wagon Factory, Nashwaaksis Memorial School, the Vimy Ridge Memorial, and St. Anthony's Church. In the 2013 journal there are articles on an 1890's trip around the world, schools, Currie's Mountain, employees of the Canadian Eastern Railway and the York Arena. Get your copy by contacting Bob McNeil at 472-9757.