(c) 2007-2014  Last updated April 9, 2014

To foster, promote and encourage all residents within the FNHA boundaries (Barker's Point, Devon, Douglas, Marysville, Lower St. Mary's and Nashwaaksis) to actively pursue the celebrating, collecting, identifying and recording of the history of the area as represented by individuals, families, places, objects, photographs, books, buildings, places of business, cemeteries,mechanical equipment,recreational/sport facilities, and natural features.

Welcome to the website of the Fredericton North Heritage Association (FNHA), which was formed in 2007 to honour the rich heritage of the northside of Fredericton, New Brunswick, Canada.

A few of our FAVOURITE LINKS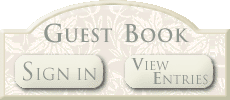 Rafting on the Douglas Boom

The aims and objectives of FNHA:

  50 Ashfield Street, Fredericton NB E3A 3E9 

April 2014 speaker Semra N. Yuksel with FNHA member George Wood. Ms. Yuksel, presented her documentary "It Was The Dance". It told the story of an interracial couple who met during the Second World War and settled near Fredericton after the War. The film addressed issues of racism, socio-economic injustice and the complex history of the black experience in New Brunswick.